Want to say thank you to your coach?
You can write a personal message to your coach on our Facebook page or on postcards that will be available in the gyms.Share your message by using #thankscoach on Facebook and Twitter.
---
For schedules and more information, click here!
Secure your spot by registering online!
---
Click here for our Fall Open Play Times!
Stay tuned for Special Needs Open Play info and times!
---
Congratulations to the Late Betty Tate:
On October 22nd 2016, BGC Program Managers, Board members, family and friends attended the Gymnastics Ontario Annual Awards Banquet.
Former BGC Executive Director, Betty Tate, who passed away January 2017, received the Gymnastics Ontario Life Member Award.
"This award is bestowed upon those special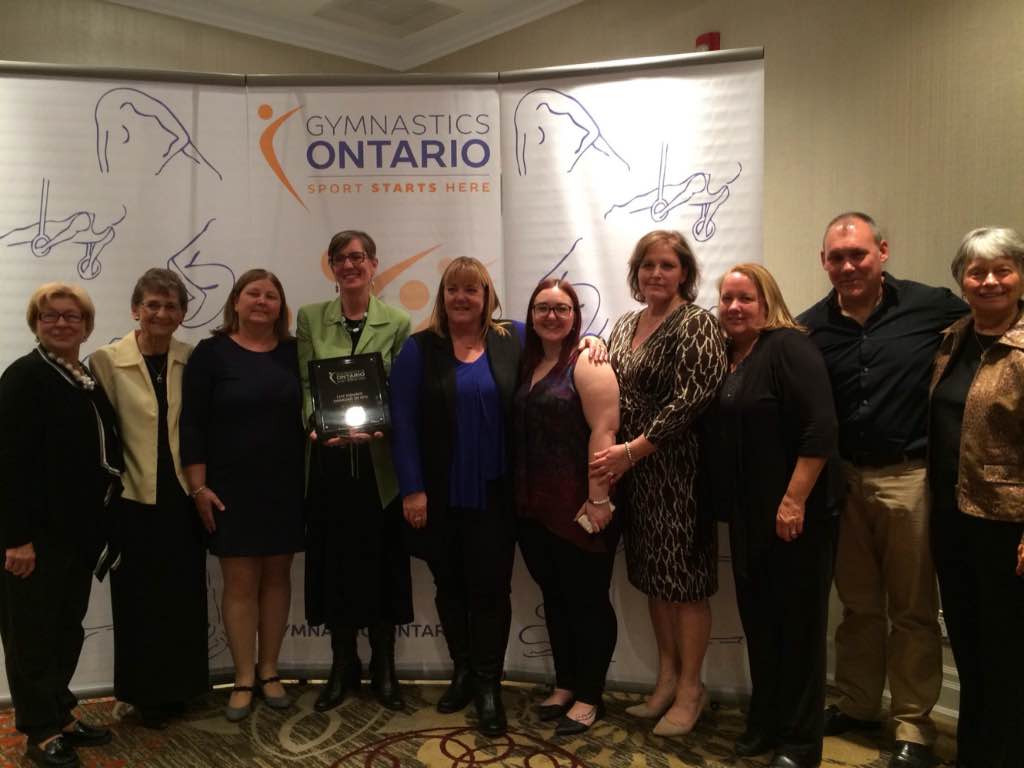 members who have made noteworthy, significant contributions to the development of the Federation, and who are deemed worthy of Life Membership Recognition".
Congratulations Betty on this well deserved recognition and award.
---
---
We'd love to have you!