---
---
---
Join us for a great session!
Check out Mainway and Maple Schedules here!
Register online today!
---

Winter Classes 2017
Check out available classes here!
Call us for your pro-rated fee!
---
---
---
Congratulations Betty!
On October 22nd, BGC Program Managers, Board members, family and friends attended the Gymnastics Ontario Annual Awards Banquet.
BGC Executive Director, Betty Tate, received the Gymnastics Ontario Life Member Award.
"This award is bestowed upon those special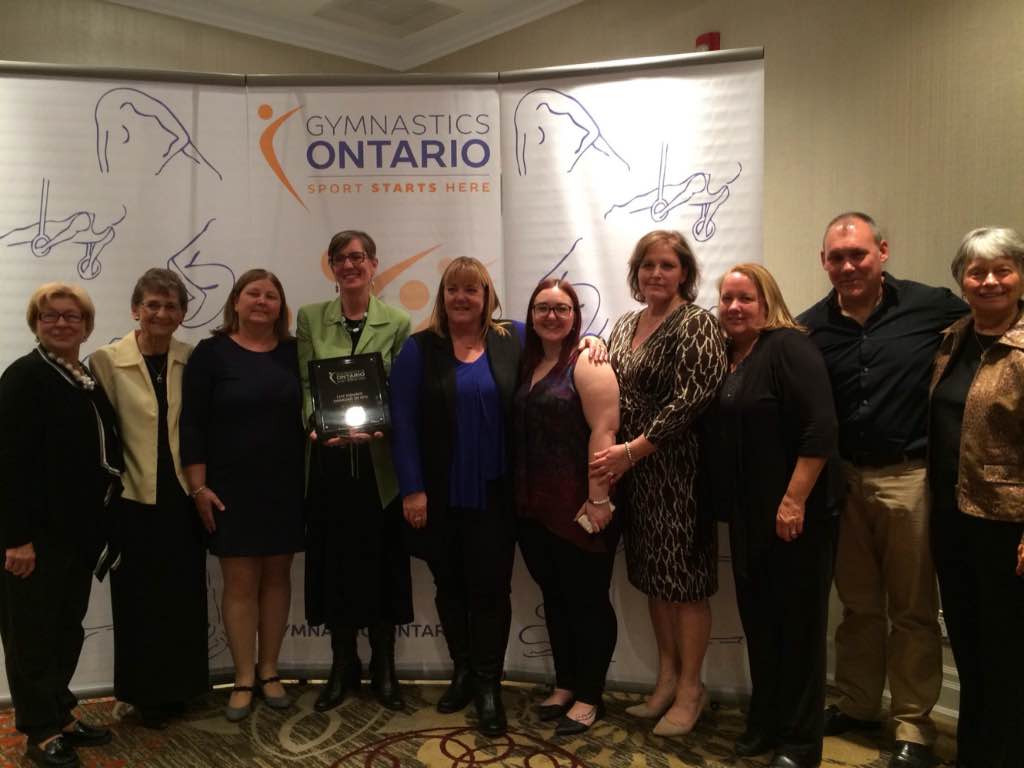 members who have made noteworthy, significant contributions to the development of the Federation, and who are deemed worthy of Life Membership Recognition".
Congratulations Betty on this well deserved recognition and award!
---
---